Man With An Implanted Bionic Eye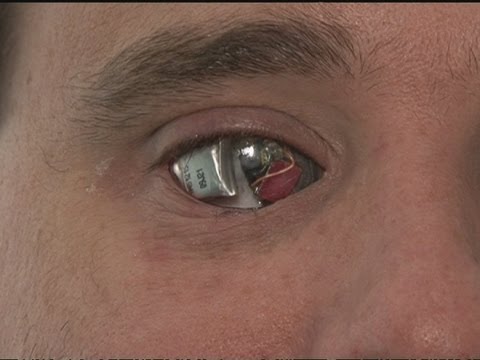 |
Usefulness of a Bionic Eye
This is not a joke.  This man REALLY implanted a video cam surgically into his eye socket since his human eye gave up on him.
He ended up on a job in Iraq filming.  Yes FILMING.  It turns out this is the most "low-profile" way of documenting the happenings on the street without drawing curious eyes and unappreciated attention.
He also went around the world documenting cyborgs and their lives just like his.
Source: ODN