[VIDEO] Most Realistic Robot To Date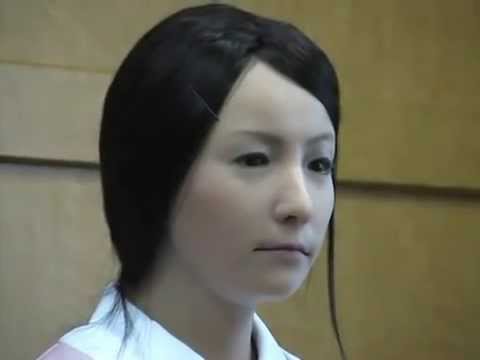 Most Human Like Robot Ever
The twitch and contortions she made were just too human-like for something that's not human. Freaky, but goddamn cool at the same time. Can't wait to see real-life androids walking around in the future.
Something very interesting.  There is never any male robots.  Is it because female robots are better in "understanding" humans and mimic their behavior? Or perhaps female androids are generally more receptive with the general public?
Only a matter of time before they can hold conversations with us….
Source: Kenny Kpz
Update; A equivalent male version.  Apparently, these robots are deployed in the medical field.
Source: wendy smith