[VIDEO] Realistic Humanoid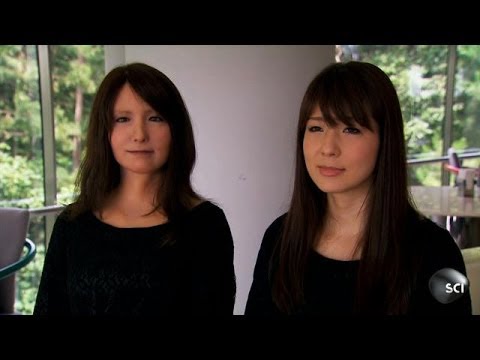 Humanoid Twins

Meet the man who has invented the world's most life-like android – of himself!
A mirror image of himself digitized in every way except for his personality and subconsciousness.
"When you think of how the microprocessor has changed our world so far, just think of how advanced discoveries like gene splicing and nano technology will effect our future.  I predict that in no less than 50 years we'll have a robot that can replace human workers in many human-like functions, more than likely in dangerous professions and the health care field, first.  These devices are incapable of fear, death, or even catching a common cold.  I believe in 100 years, we'll have androids virtually indistinguishable from actual human beings.  No more need for Match.com, you can just design your own dream girl/boy.  What a concept!" – tiffsaver.
Check out 1:06″ for the first interview with the 1st Gemanoid
Source: Science Channel